Our programme
We reach millions of viewers every day with our TV and digital offerings. As a media company, we are aware of our responsibility and use this enormous reach to draw viewers' attention to socially relevant topics with themed films and campaigns.
"It will be hard, it will be bitter, and for some people nearly impossible to believe." These words began the fictitious exhibition Männerwelten ("Men's Worlds") with which Joko and Klaas called attention to violence against women. They thus devoted the 15 minutes of airtime that they won in the show "Joko und Klaas gegen ProSieben" to a topic that is part of many women's everyday lives – and which nevertheless, even in times of the "me too" debate, remains a societal taboo. However, the reactions in the press and above all on social media show that we need to talk about it. The topic was discussed online in more than 20,000 tweets using the hashtag #Männerwelten.
"Disgusting." "When I see her stupid face, I feel sick." "A human pig." Hate comments, offensive and insulting remarks, and abusive posts: When "Germany's next Topmodel" airs on ProSieben, the candidates do not only receive acclaim. For the show's 15th season, ProSieben cooperated with the "Alliance Against Cyberbullying" to launch the anti-cyberbullying campaign "Share Respect. Not Hate.", which can be seen on TV and online, for more respect on social media.
Because every vote counts: As part of the "Go vote!" mobilization campaign, ProSiebenSat.1, with the aid of influencers and well-known faces from its stations, called attention to the European election in May 2019. In the week preceding the election, various shows on the Group's stations, such as "taff," the SAT.1 breakfast show, and "Galileo," also provided comprehensive information focusing on Europe. Over 11 million people were reached through traditional TV alone – among them just under 3 million young and, above all, first-time voters under the age of 29.
How crystal meth can change and destroy people – ProSieben looked at this topic in the adaption of "9 Tage wach": In the drugs drama, Jannik Schümann plays a crystal meth addict. The film was based on the bestselling autobiography of the same name by actor and author Eric Stehfest, who collaborated on the screenplay. The film performed strongly among viewers aged between 14 and 39 with a market share of 13.6%. After the film, ProSieben also showed the documentary "Dropout – die Doku mit Eric Stehfest."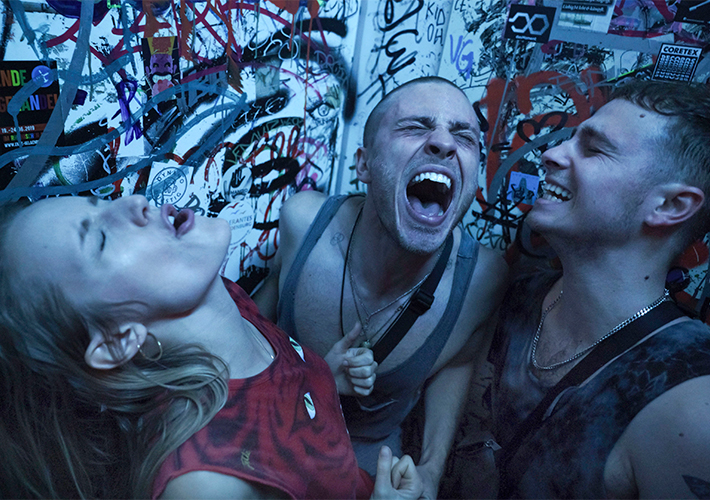 Corona measures
AS A MEDIA COMPANY, OUR RESPONSIBILITY IN THE CURRENT CRISIS LIES ABOVE ALL IN PROVIDING OUR VIEWERS WITH NEWS AND INFORMATION: PROSIEBENSAT.1 HAS THEREFORE SET UP SPECIAL FORMATS, CAMPAIGNS AND PROJECTS WITHIN A VERY SHORT TIME TO PROVIDE INFORMATION AND HELP.
It's about the essence of our work: journalistic activity.
Improvising in response to current events is routine in the world of news. At the beginning of the coronavirus pandemic, however, the exceptional situation became the "new normal." The ProSiebenSat.1 stations responded to the viewers' increased need for information with increasingly frequent news reports, special broadcasts arranged at short notice, and new key topics – and the news teams put in a top performance.
"This situation is a particular challenge," says Sven Pietsch, Chief Editor at SevenOne Entertainment. "Both due to the quantity of work and due to the enduring disruption, because things change very often and very quickly." This way of working is extremely demanding, he says. "But it's about the essence of our work: journalistic activity." Especially in a time in which there are numerous conspiracy theories going around, it is important to reliably provide viewers with credible information. "As a private media company, we are obliged to classify facts and to inform. We take this responsibility very seriously." Nevertheless, important messages may also be presented in an entertaining way. For example, when Joko & Klaas stage a conspiracy quiz show, "Galileo" provides its viewers with facts and knowledge from A to Z, or the SAT.1 breakfast show delivers the essential news into Germany's living rooms every morning. "In the time of coronavirus, the enthusiasm and conviction with which our colleagues in the editorial teams do their jobs are once again plain to see. That's really great." And an important contribution to society.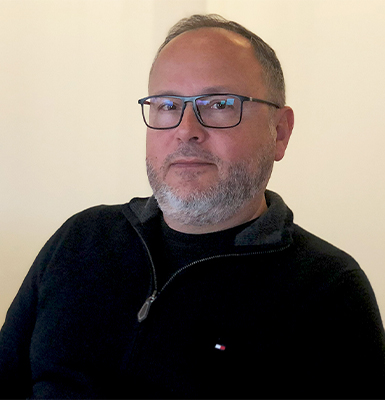 News shows like "ProSieben Spezial: Corona-Update. Live." and "BILD Corona Spezial" on SAT.1 informed viewers regularly about the latest events. The stations' magazine shows, including "Galileo," "taff" and "akte." also address topics relating to coronavirus. In the special broadcast "ProSieben LIVE: Deutschland fragt zu Corona," viewers were able to put their questions to experts: The guests in the studio were the Bavarian Minister President Dr. Markus Söder, doctor and biochemist Prof. Alexander Kekulé, businessman Frank Thelen, and child and youth psychotherapist Beate Leinberger. Vice Chancellor Olaf Scholz took part in the broadcast via live link.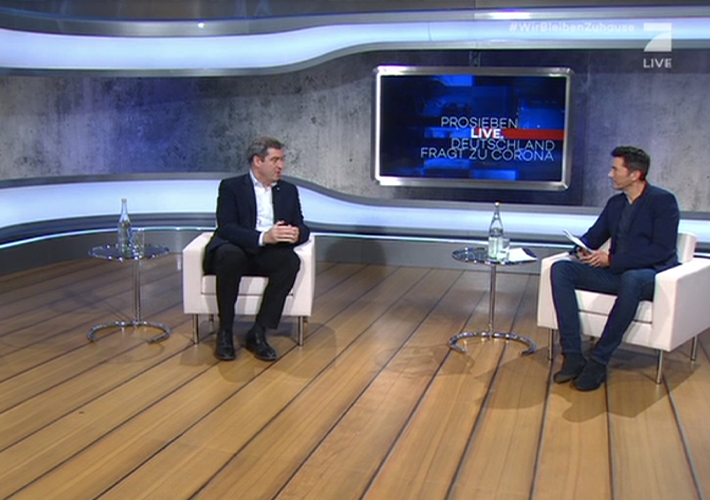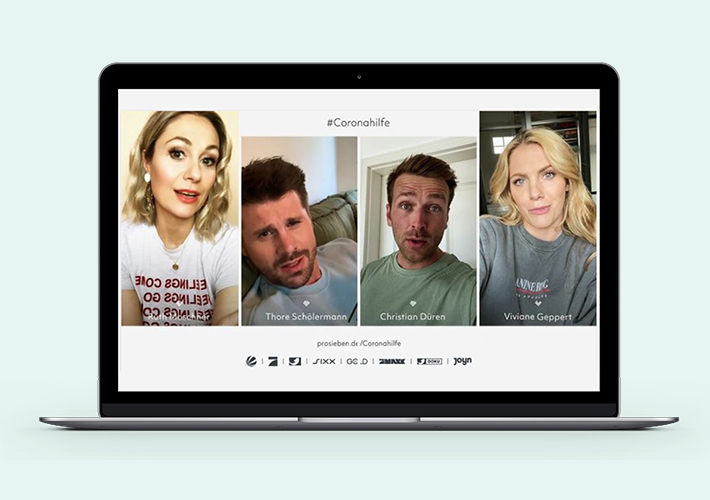 #wirmachenmasken: The ProSieben science magazine show "Galileo" took the initiative to reduce the risk of infection with COVID-19 in social work with children. The "Galileo makes a difference!" campaign collected donations of around EUR 29,000 and over 4,000 community masks for children's social institutions.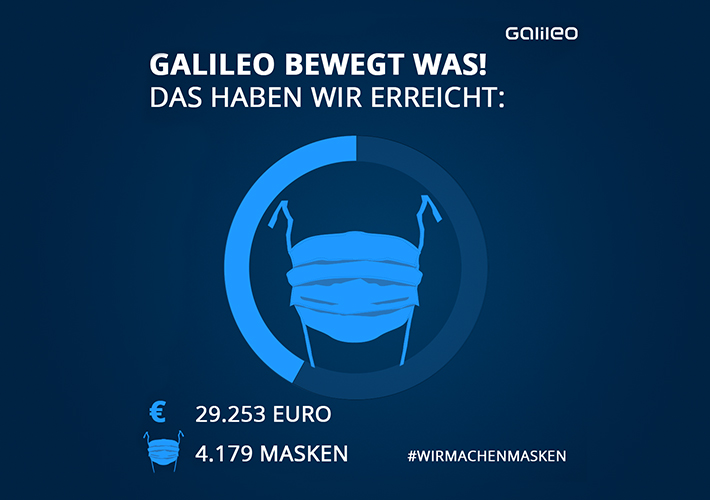 Famous women from various industries are raising awareness of domestic violence, which has sadly increased in significance in times of quarantine, with the "silence makes you defenseless" campaign. They include model Stefanie Giesinger, actor Katy Karrenbauer, and television presenter Marlene Lufen. The campaign, produced for the aid organization WEISSER RING e.V., comprises TV spots, digital advertising, influencer mobilization and a fundraising campaign with merchandise on the campaign website www.schweigenmachtschutzlos.de.